By Andreas Constantinou
Jan 16, 2021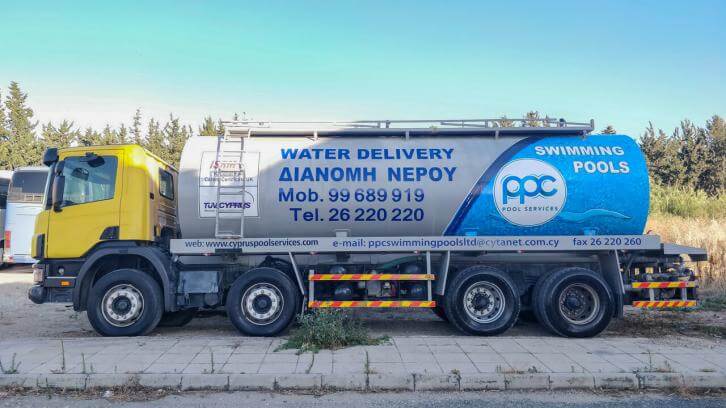 Considering replacing your swimming pool's water for this summer?
Are you upgrading your pool's liner and need a refill?
We'll get your pool swim-ready in no time! We deliver only the highest quality and laboratory-tested water to all types of swimming pools and ponds, no matter how big or how small. Whether you need a complete fill or just a top-up, we can accommodate your request. Our truck is equipped with a 22 tonnes tank and prepared with 150 meters of hose. However, we add more hose as necessary, depending on the site. Our tanker is equipped with high-pressure pumps, reducing load time and allowing water to unload in approximately 7 minutes. Using multiple delivery methods, hoses, and pumps, we have yet to encounter a job that we cannot service.
For more information, contact us at +357-26-220220.
---